"We do not nurture what we do not love". Native Roots helping you nurture and love your skin.
Handcrafted Soaps
Each and every bar is handcrafted from natural materials. Luxurious and moisturizing butters, nourishing oils, exfoliating raw grains and plant materials, essential oils are just part of what makes these soaps so loving to your skin and irresistible to your senses.
Lotions and Balms
Our lotions and balms are made with moisturizing butters, vitamin enriched oils, and other ingredients to help keep your skin moist and supple.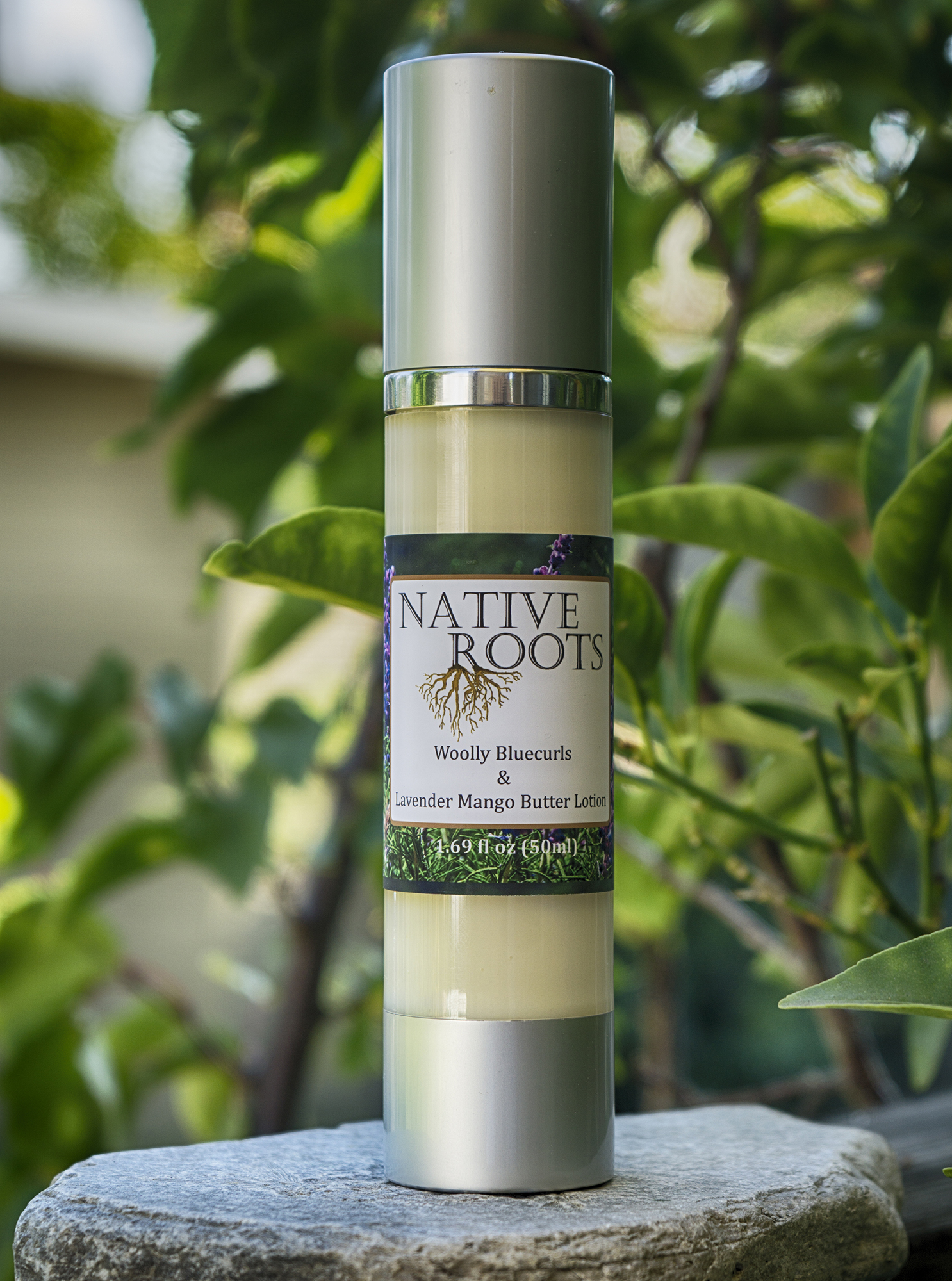 Native Roots Hydrosols
A great way of offering skin care benifits. Use in your own DIY projects such as lotions, soaps, air fresheners, facial toners, etc.
About Native Roots Soap
Native Roots is an indigenous run company that produces high end soaps, lotions, and balms. Using quality butters, oils, essential oils, clays, salts, Tussah Silk, raw grains and other plant materials help create Native Roots stamp on nurturing and loving your skin. Our buffalo tallow products bring back beauty that indigenous people have used for years. Please enjoy using these beautiful skin products created especially for you.